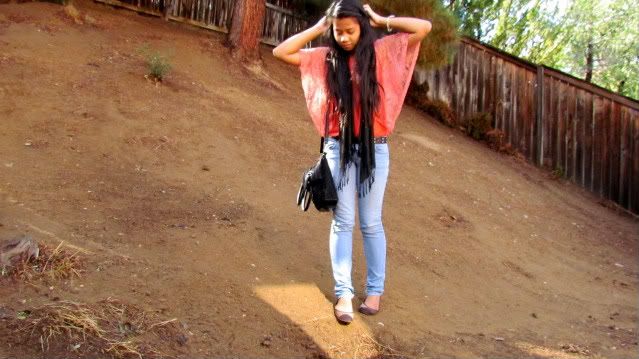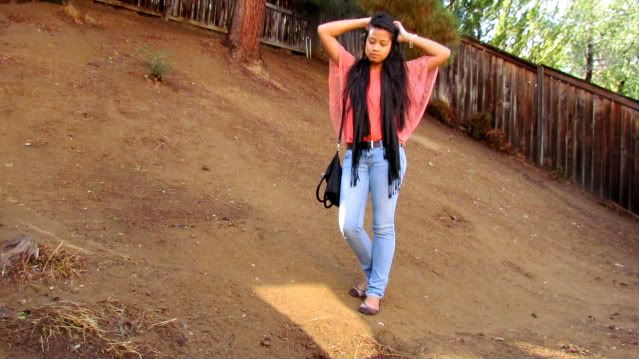 This top is beautiful! The lace makes such a statement.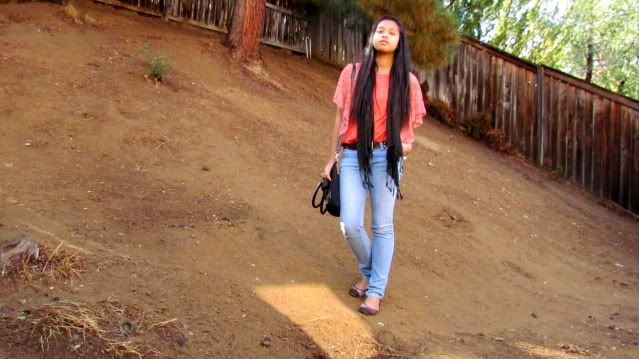 These jeans I've had probably for about a year ani-half and as I was taking these photos, I stepped up and suddenly I heard it rip on the back of my butt.
Its no shock since these jeans are not the most expensive but its okay because I wore it alot and it just had its breaking point. Im not gonna be throwing them out, maybe some DIY with them?
Wearing F21 blouse and jeans, scarf that was given, MNG bag, Nine West flats and a old belt.
Its been raining alot here but today, the sun finally came out.