Dressing Room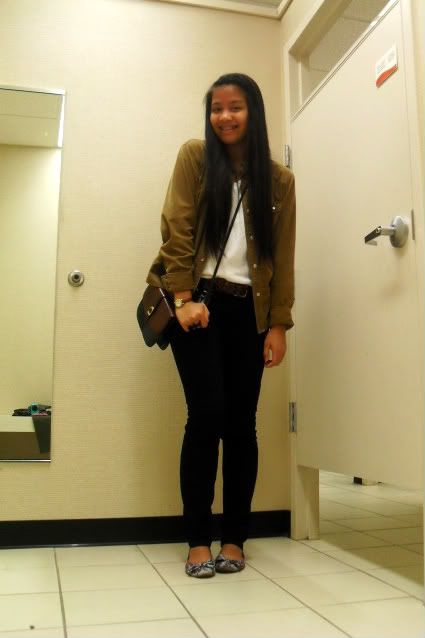 Yesterday I was at the mall just browsing around, and as I was trying on some stuff I took the chance to take pictures at the dressing room. After an hour spent at the mall my family and I went to LAX to drop my grandma off at the airport. I havent been at the arirport for so long that it was nice just to stop by. How I wish I was one of those on the plane going to New York or Paris.
(PS. Pictures from the airport will be posted soon.)
Wearing Gap Corduroy sweater, Hanes tank top, City Street jeans,F21 flats, F21 cross ring, Citizen watch, Vintage bag.