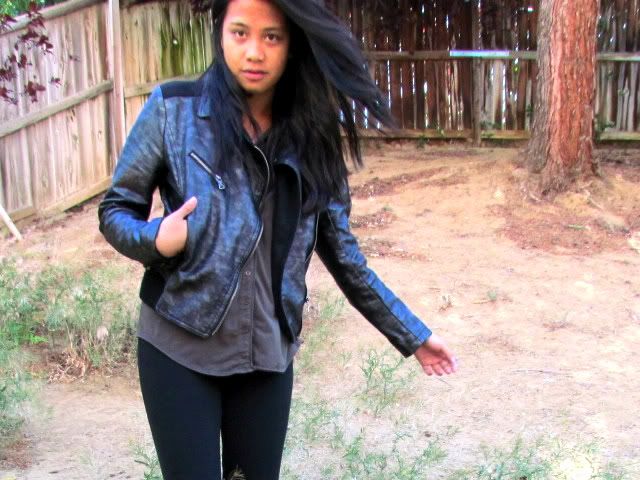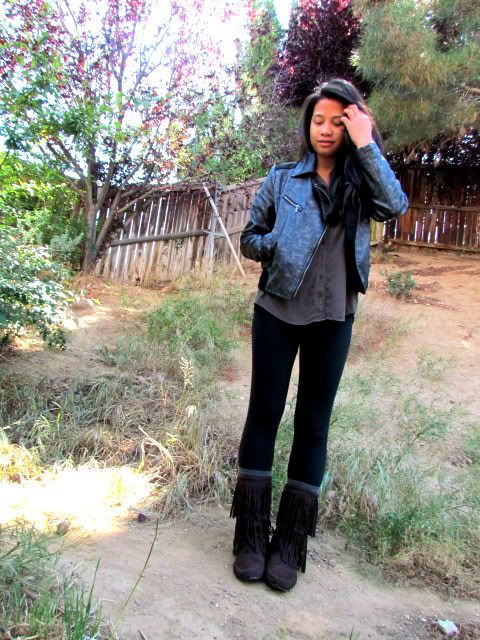 wearing collection B jacket, Bebe button blouse, basic black leggings and gray socks, Rue 21 fringe boots.
What a day, windy and cold is what weve had here in California and its May!
Last thursday I turned 17 and honestly, I dont want to be 17 yet. I feel like a year of being 16 went way too fast. Time really does fly by. I have 8 more days of school left before summer vacation. Super stoked about that, especially the fact that my parents are taking my sister and I on a vacation on the week of the last day of school regarding for our late birthday celebration. YAY!