No more School. Well ok, for only three weeks.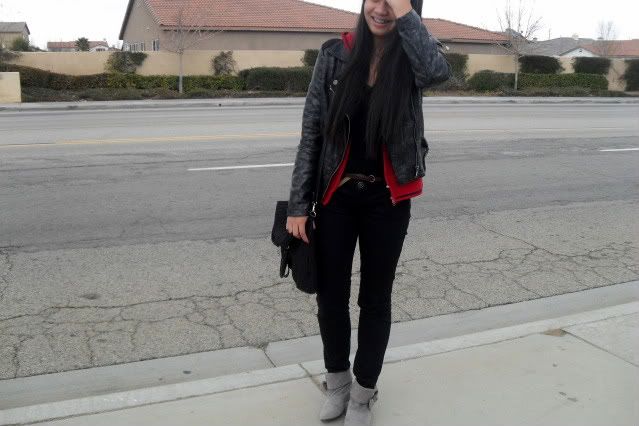 The day has finally come. First semester is over and now I have three weeks of no school for winter break.YAY! My sister took these photos of me(after school) at the sidewalk at school while waiting for our ride home. I hope your all having a great week and enjoying all the Christmas shopping for all your love ones! :)
Wearing Collection B leater jacket, moms red sweaater, City Street jeans, F21 booties, MNG bag, old navy thin belt, basic black tank top.