Knit and my Doc Martens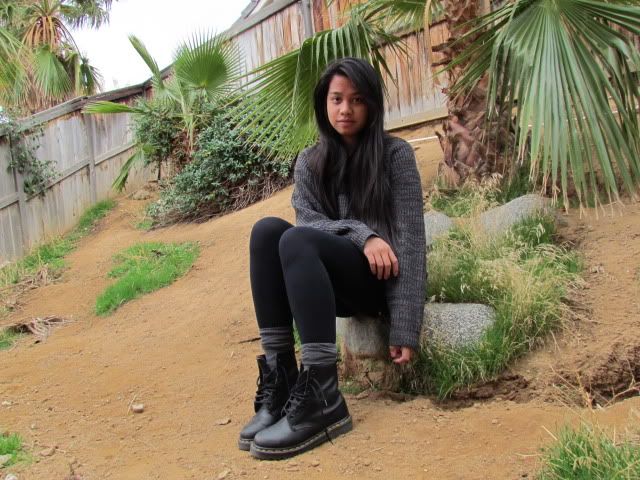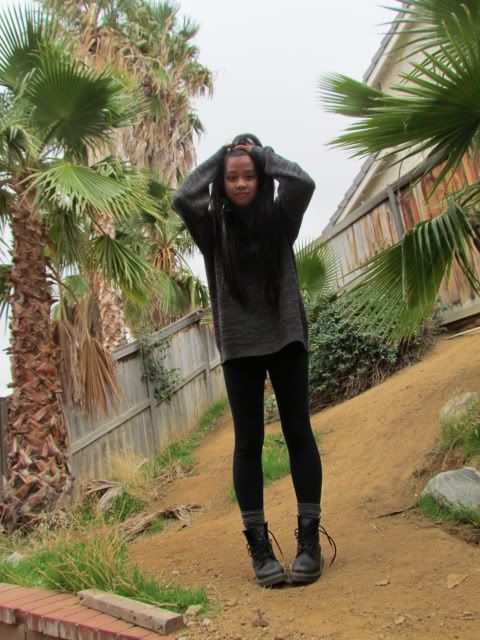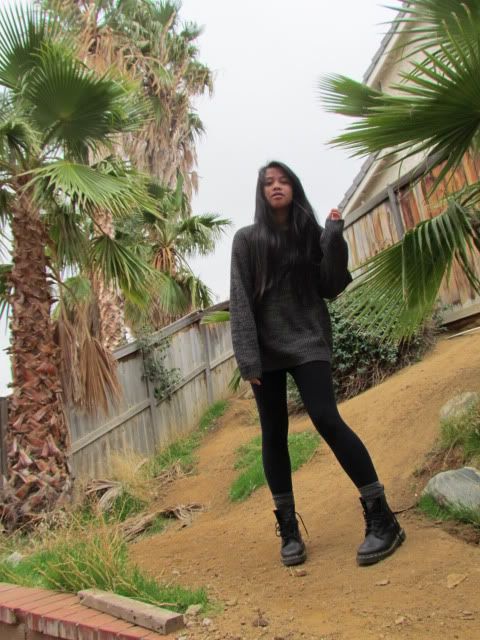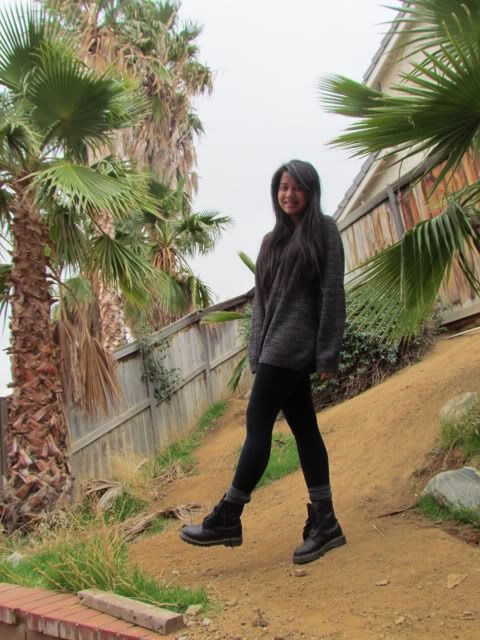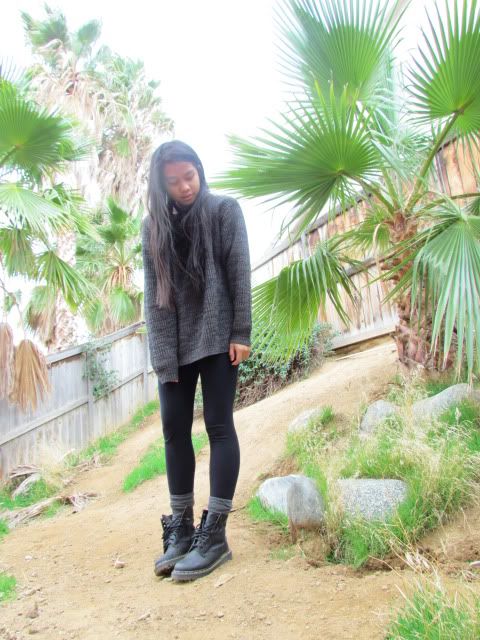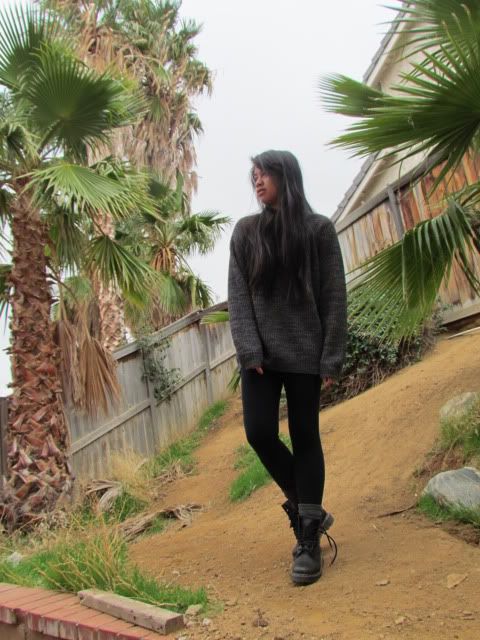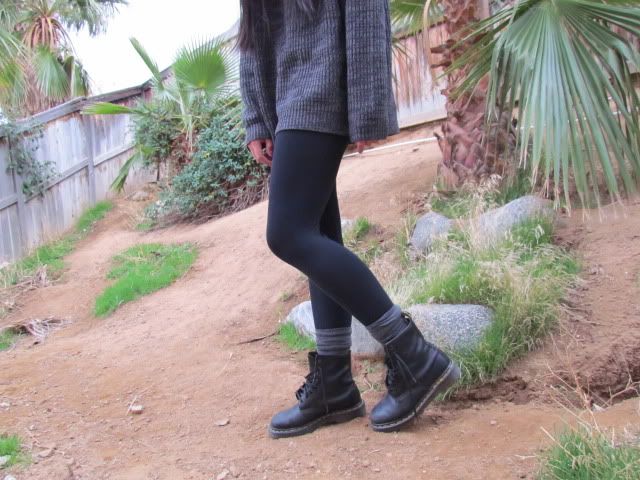 My mom gave me the knit sweater that Im completely in love with. I always wanted one that was big and loose, so when she gave me this I was more than happy. My Doc Martens? Im inlove!!!! My mom told me that my dad gave them to me a few years ago but she said that I had a disgust look on my face when I saw them. I didnt appreciate them years ago, but when I found these lately I went nuts and took them right away. So yes, I have to say I love my Doc Martens and Im thankful that they still fit me!
Wearing hand me down knit sweater, Basic leggings and socks, Doc Martens.