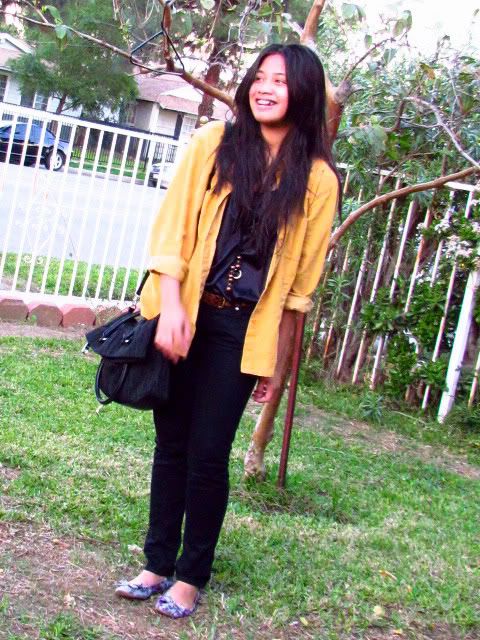 Wearing Talbot shirt, Daisy Fuentes tank, thrifted belt, City Streets jeans, Mango bag, beaded belt(from my moms dress, originally a belt turned into a necklace), F21 flats.
So, this is what I wore yesterday at my dad's friends daughter's first birthday. I wore this Talbot shirt twice in a row. Im in love with it, I love the big and loose fit and the men affect it has. The birthday party was fun, watching all the little kids running around. The best part was getting a hello kitty watch that was a thank you for coming give away thing. I'll show you guys in another post.
Anyways, Im going to resume watching Mama Mia. Hope your all well.