Here's what Im wearing for the travel. I found this denim jacket at our garage like a day or two ago with old boxes of clothes. This was my moms a couple years ago that she doesn't wear anymore. I took it and I love it. You cant see at the pictures but it actually has Winnie the Pooh. How cute!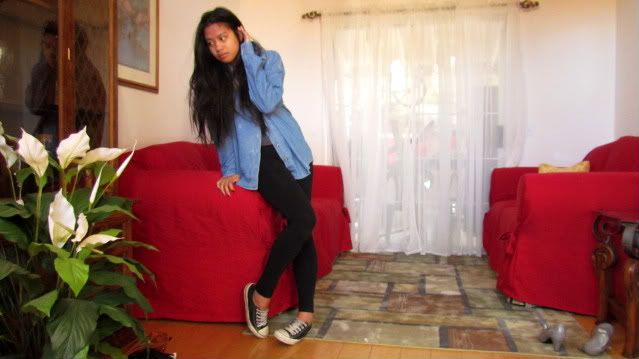 Hello bloggers, Im going to Las Vegas for the weekend. Im so excited to see the lights at night and the beautiful places there. I will be taking many pictures and as soon as I get back or if I have time I'll be posting them. Hope you all have a great weekend!
Wearing Winnie the Pooh denim jacket, F21 leggings and converse.