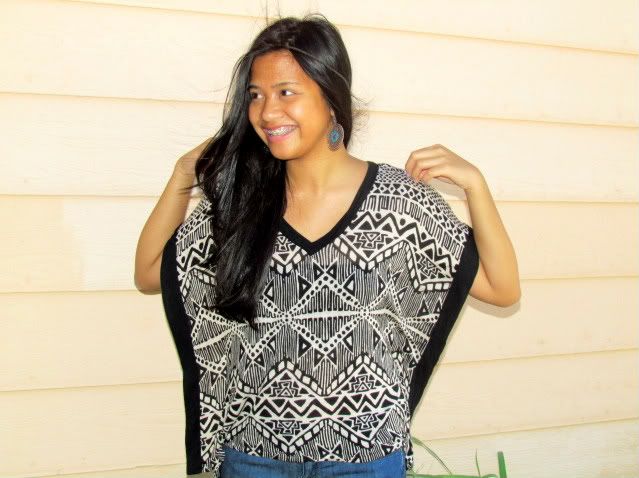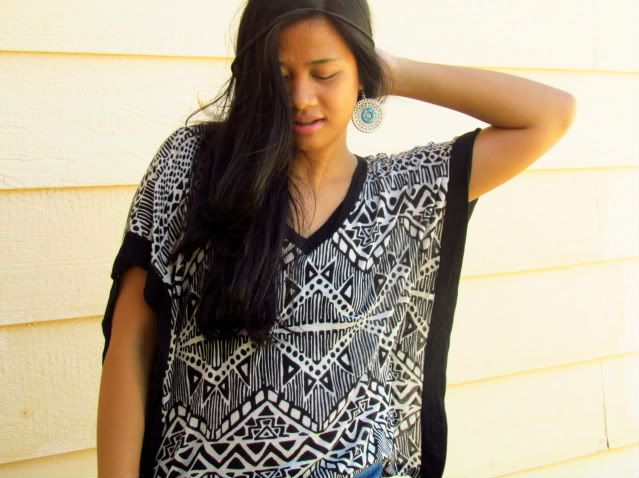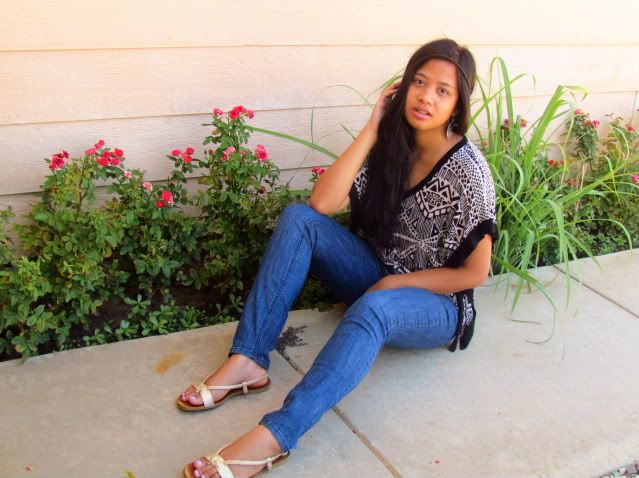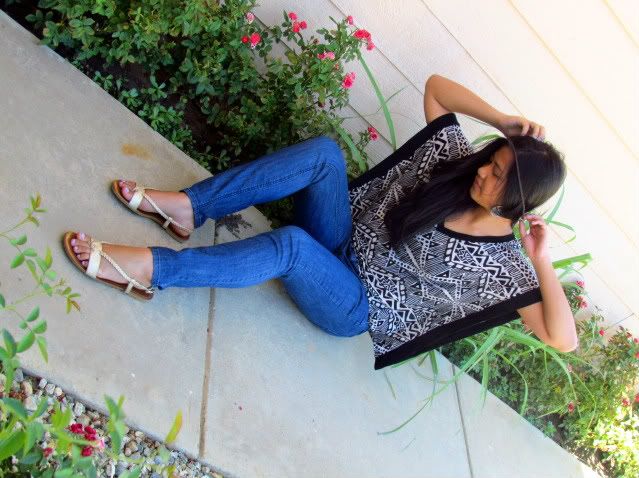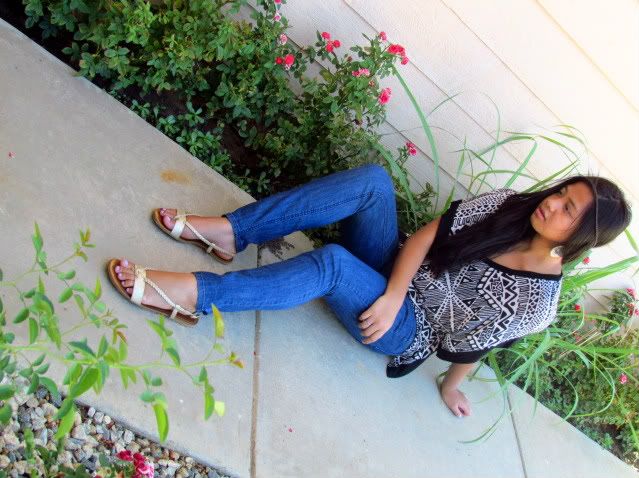 Wearing, F21 top and jeans(borrowed from my sister), Xhiliration sandals, Claires earrings, feather necklace/headpiece from garage sale.
This top is so much fun to wear. I got a compliment from a guy friend while in my interior design class saying, "I like your, ummm (confused face) poncho?" Haha, I think it was so cute. I love the print and shape of this top. Its a great top to wear at school with the hot weather. It actually has a peekabo at the side that shows a little skin, not too much but just right:)
P.S. If you havent already, check out my tumblr!
LOADSOFUNSEEN.TUMBLR.COM